Spotlight on Keith Barron, star of new DVD release, Take Me Home, first broadcast on BBC One in 1989.
Posted by Digital Marketing on
Keith Barron is probably best remembered playing David Pearce in the long-running ITV comedy, Duty Free. But have you seen him in Tony Marchant's Take Me Home?
The Yorkshire actor spent little time off our screens over the course of his 56-year career amassing over 160 credits playing both comedy and drama roles.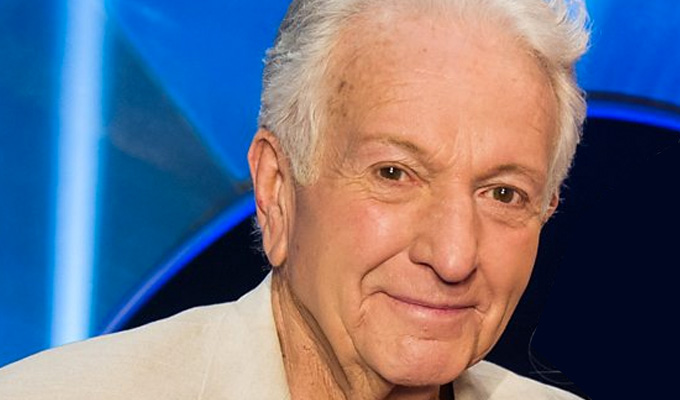 Keith Barron was born in 1934 in the North of England, a part of the country where much of his work was subsequently set. He had been expected to follow in his father's footsteps and become a wholesaler in order to eventually take over the family business. But he was infected with the acting bug which seemed to be more a form of therapy than a job. "If it hadn't been for the theatre," he said "I would have ended up in jail … I used to drink too much and behave disgracefully."
Like the other men of his generation, Keith Barron was forced to partake in the National Service which stood in the way of his acting dreams. It wasn't until he had completed his time in the RAF after dropping out of school, that he was able to follow his passion and begin studying acting at what was the Sheffield Playhouse. It was here that he not only built the foundation of his career, but met his wife, Mary Pickard who had worked there as a stage designer and he stayed married to for 58 years until her death, leaving behind him and their son James.
After moving to London in the 60's in search of his big break, he bagged a role in an episode of the popular television series, The Avengers, in 1961, after which the jobs seemed to keep rolling in.
He became a household name a few years later, playing DS Swift in Granada Television's The Odd Man (1964) and its spin-off, It's Dark Outside (1964-5). Soon after he got what was probably his breakthrough role as the lead in Dennis Potter's acclaimed BBC One semi-autobiographical, political T play, Stand Up, Nigel Barton and Vote, Vote, Vote for Nigel Barton. 
The story was ironically similar to Barron's own life. It follows a working-class man, who, through his career, moves up from his roots. Barron played Nigel, a miner's son, whose passion lies in politics, landing him a scholarship at Oxford University and later standing for Parliament as a Labour Politician. In doing so, however, he alienates himself from his family, finding himself torn 'between two worlds'.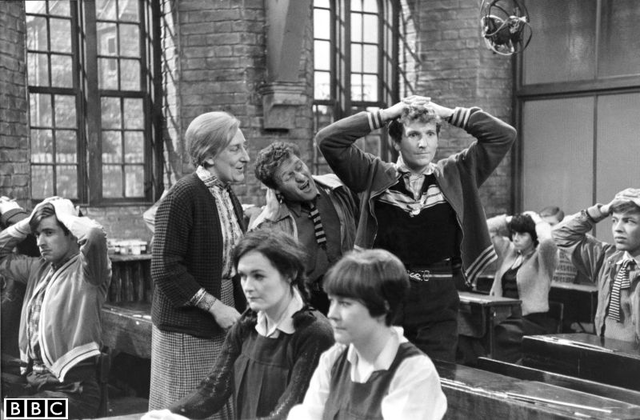 Barron once wistfully explained that he had 'enjoyed a career of two stages': in the first, he'd had the luxury of getting many roles that required "Penetration Acting" – having sex on screen (fake, of course); and the second stage was what he called "Heart Attack Acting" – playing older characters whose 'bedroom antics have cardiac consequences.'
He also had his fair share of playing adulterers! From his most famous long-running role in Duty Free, to BBC Drama Telford's Change in 1979, to Tony Marchant's acclaimed 1989 BBC series Take Me Home, which has recently released on DVD for the first time. Last but not least, there's the ITV period-comedy Haggard, alongside his Take Me Home co-star, Reece Dinsdale.
 In 1986 industry tongues started wagging when he took the role in the ITV sitcom Room at the Bottom, convincing multiple TV execs that he was using them as inspiration playing the bullyish TV boss, Kevin Hughes!
Undoubtedly, he had one of the most varied careers in British television, displaying his true talent through his diverse range of credits on hit shows from his memorable guest role in Doctor Who, to Coronation Street, Heartbeat, Foyles War, A Touch of Frost and Where The Heart Is.
He also made the transition to Hollywood, staring in the film The Land that Time Forgot which he declared to be one his proudest achievements. 
He continued to act right up until the year before his death, appearing regularly as Arthur Banks, the hero's father in DCI Banks, ITV's long-running detective drama. The last comedy role he filmed was the 2017 Not Going Out Christmas special.
You can purchase Take Me Home here or view our complete collection of Keith Barron titles.
---
Share this post
---
---
---
0 comment