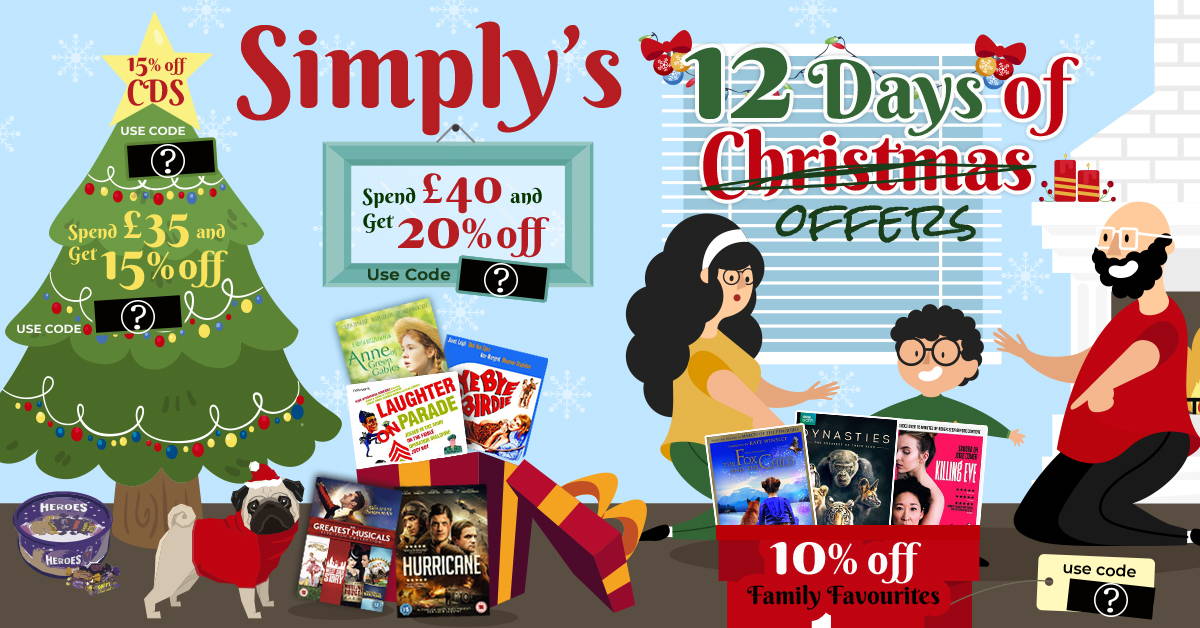 12 Days of Christmas? Simply have something better - 12 Days Of Offers!
Every day until the 12th of December, we are launching new one-day-only offers, which we hope will help you with your Christmas gift shopping or to treat yourself because we know you deserve it!

Please note only one voucher code can be used per order and can't be used in conjunction with any other promotion or multi-buy.

Liquid error: product form must be given a product
Liquid error: product form must be given a product
Liquid error: product form must be given a product
♪ On the eleventh day of Christmas my true love gave to me... eleven pipers piping ♪
We all know that the holy trifecta of British Soaps are Emmerdale, Coronation St and the Queen's personal favourite, Eastenders. It doesn't matter that we haven't followed them all year, because all we want is some Christmas drama from some of our favourite characters. We are usually ploughing through a box of quality street, no doubt picking everything but the toffee coins, whilst watching our beloved fictional families descend into utter chaos. Year after year, the writers play top trumps and deliver us fireworks like never before - who knows what craziness the 2018 specials have in store?
Our Queenie will no doubt have prepared Meghan Markle with all deep dark secrets of Albert Square, and so we think the show will be eager to impress their new royal viewer with some crazier-than-ever storylines! Will they find a meth lab 'breaking bad' under the cellar floor of the Old Vic? Will we discover that Bin Laden has been hiding in Dot Cotton's loft? The possibilities are endless.
In the meantime, you can catch up on some of the most memorable moments from Britain's favourite soaps with these fantastic box sets. Stock up on more of the classic shows that have become tradition to watch every year and get 20% off today (use code CLASSICX). If you'd like something a bit less traditional, we are giving 15% off ALL comedies (use code LOL15) and documentaries (use code DOC15)!As if that wasn't already enough, you can get 15% off your whole order if you spend £40 today in Tuesday's leading offer when you use the code PIPERS at the checkout.
Liquid error: product form must be given a product
Liquid error: product form must be given a product
Liquid error: product form must be given a product
Liquid error: product form must be given a product
Liquid error: product form must be given a product
Liquid error: product form must be given a product