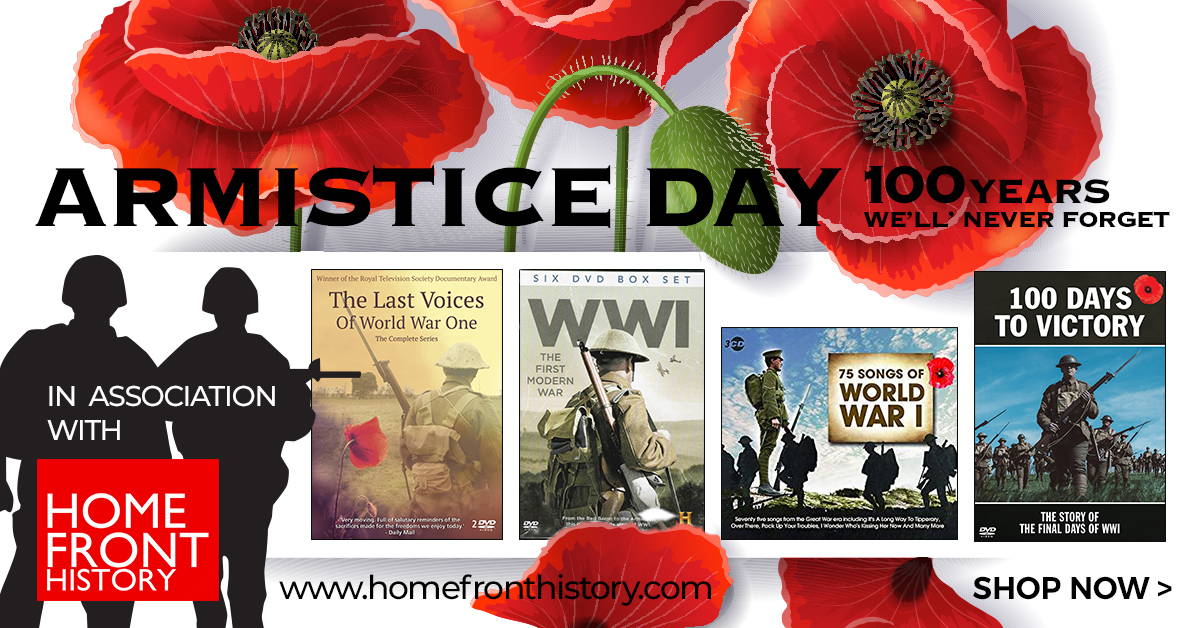 All gave some, some gave all.
At the eleventh hour on the eleventh day of the eleventh month, the day which marks the end of the First World War, Britain partakes in a two minute silence to pay respect for those who fought in WW1 alongside various memorial services held across the country, and the wearing of a poppy. This year marks 100 years on and to commemorate, we have pulled together titles celebrating, remembering and providing insight on life at war.
Simply Home Entertainment have also recently built a new partnership with Home Front History, a not for profit UK social enterprise who provide free and low-cost services and outreach to schools, charities, individuals, veterans groups and other not for profit organisations focused around Britain's wartime history. We strongly stand behind the work that Home Front History do and we are excited about how we can help to elevate their work and reach further.
You can find out more about our partnership or make a donation here
Sign Up To Our Newsletter
Sign up to receive 10% off your first order plus plenty of exclusive offers and discounts including subscriber only events across Black Friday and Christmas!