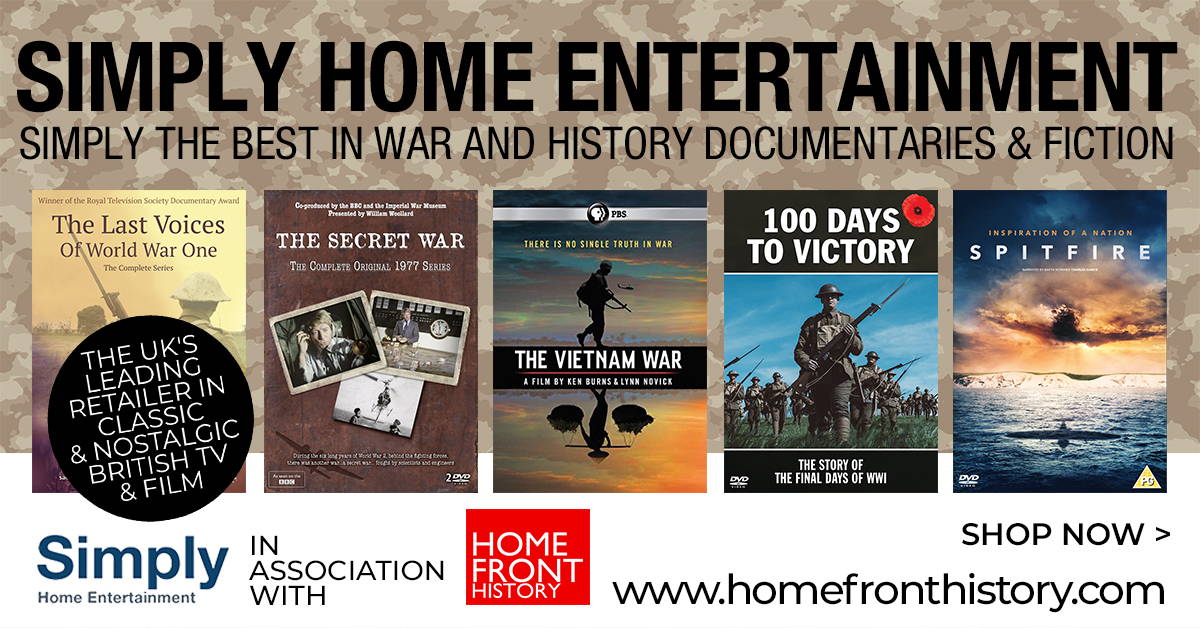 Simply Home Entertainment are pleased to announce that we will be working with and supporting Home Front History.
The Home Front History website launched in 2009 simply as a result of a share passion and interest into Britain's wartime history and life on the Home front between a group of friends. Initially, the site was predominantly about promoting living history relevant to the 1940s era but it soon evolved into a resource for school history projects and for both individuals, and organisations seeking more information about the nation's social and military history. Today they are able to offer a range of services in their role as a not for profit entity and these include Photo Archives, Talks, Displays and Presentations, as well as an Advisory Service to Event Organisers, Venues and the Media/TV/Film sectors.
Home Front History are a not for profit UK social enterprise. Income generated through donations helps them to provide free and low-cost services and outreach to schools, charities, individuals, veterans groups and other not for profit organisations provided by wonderful volunteers who have a wealth of knowledge and expertise into Britain's wartime history.
Your donations, however small, enables them to maintain this resource and their website, which since its establishment in 2009, has continued to provide a recognised point of contact for all those interested in, and seeking help with, information about Britain's Home Front during WW2.
If you would like to donate, please do so via Paypal.
By Involving, Educating and Informing, they seek to keep alive the spirit and memory of the wartime generation.

Simply Home Entertainment
We are the home of nostalgic and special interest entertainment with a large selection of fiction and documentary titles with large collections of titles on niche genres such as war, history, aviation, travel & much more.
Our site sells over 5000 titles on our site including a vast selection of film and TV on DVD, Blu-ray, and Box Sets, alongside a wide selection of CD's.

On top of contemporary new releases fresh out of the cinema or off of your TV's screens, we have the UK's best range of classic cinema and television made up of popular & acclaimed titles from the 40's, 50's 60's, 70's, 80's and 90's including new & remastered editions of your favourite titles.