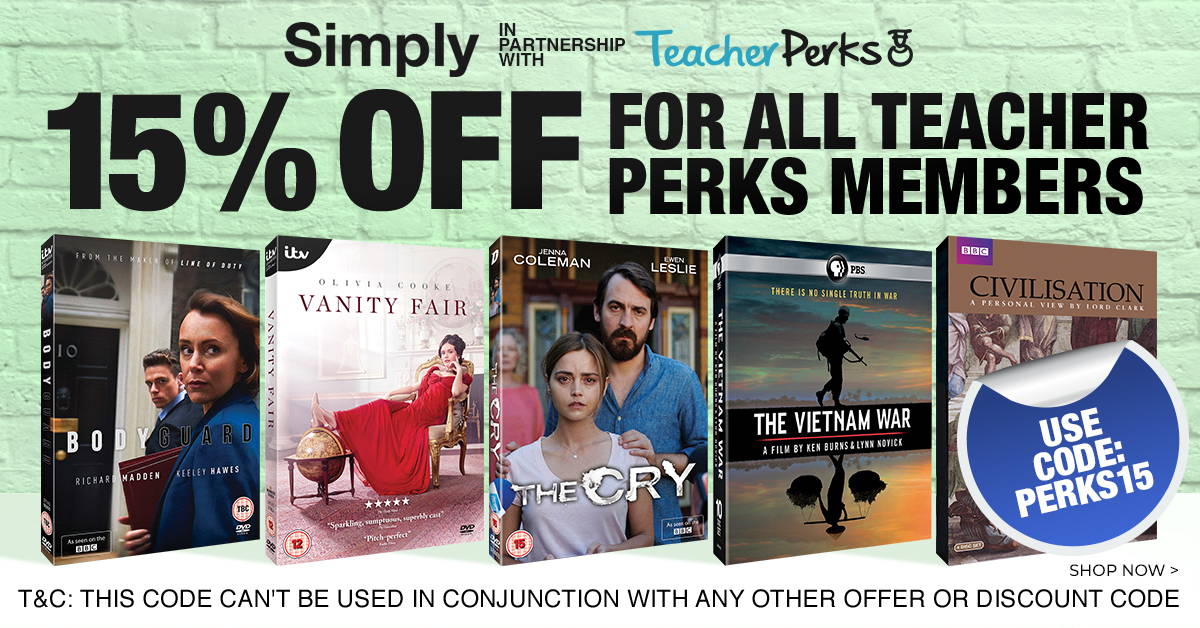 Teaching may be rewarding but it certainly isn't easy and we know many of your evenings aren't spend unwinding - they're spent marking essays... Well we are here to try and entice you away from the likes of AQA and Edexcel with our fantastic and huge range of DVD's, Blu-Rays and CD's including the latest releases fresh out of the cinema or your TV screens, alongside the UK's best range of classic nostalgia and special interest titles. Whether you love a good documentary, a crime thriller or comedy - we have the entertainment you love and did we mention, you get an exclusive 15% off your order when you use the code PERKS15 at the checkout? So what are you waiting for, get browsing!?
We Have The Film & TV You Love
Whether you are after a box set to binge on or a new film worthy of a spot in your DVD cabinet, classic nostalgia, a contemporary new release, or want to educate yourselves with our vast range of special interest titles, we have titles we know you will love.